2000 SHOW SCHEDULE

For information or stall reservations
contact Barbara Buckley 270-843-9385
or
Linda MacDonald 270-622-5699

More added money in March and October! Affiliate circuit shows in June and August
Call for details

1999 Events


Lost River Ride 'n Slide
June 19-20, 1999
OVER 150 ENTRIES

WKU Ag Expo Center, Bowling Green, KY.

Dirt Surfin Classic
August 7-8, 1999
WKU Ag Expo Center, Bowling Green, KY.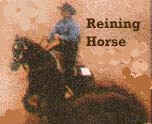 Rein For The Roses
October 30-31, 1999
WKU Ag ExpoCenter, Bowling Green, KY

More added money in March and October! Affiliate circuit shows in June and August
Call for details
Freestyle Classes
Stalls available: call for information, may include 1 bag shavings. Additional shavings available.

Camper hook-ups available.
Grounds open 3 p.m. Friday
Host motel is Microtel Inn 270-745-9922 or 888-771-7171

For information or stall reservations, contact Barbara Buckley 270-843-9385 or Linda MacDonald 270-622-5699
Page design by EquineLinks.com
contact:
EquineLinks
This page has been visited
times since February 21, 2000!